Join Us For:

Jennifer
 Buster's Casting Workshop
Saturday, January 7th, 2023 from 11:00am to 2:00pm MST
Scaffold Theatre at Lightree Studios
740 W 1700 S, Suite 9, SLC, UT 84104
Tuition $129* 
This In-Person Workshop is truly one of a kind and not to be missed. Casting Director Jennifer Buster, 20+ years of casting experience in LA and other markets, will be sharing with us some of the actual tapes that booked roles in her latest projects. If you are wondering why you're not booking as much as you'd like or getting the callbacks you crave, this workshop will be an absolute eye opener. You will get to see what most actors will never have the opportunity to witness, the actual tapes that booked the roles of various projects from Hallmark to independent films to TV shows. They might even be some of the roles you auditioned for. Come see for yourself the kind of work that lands the role. It will change the way you approach your auditions forever.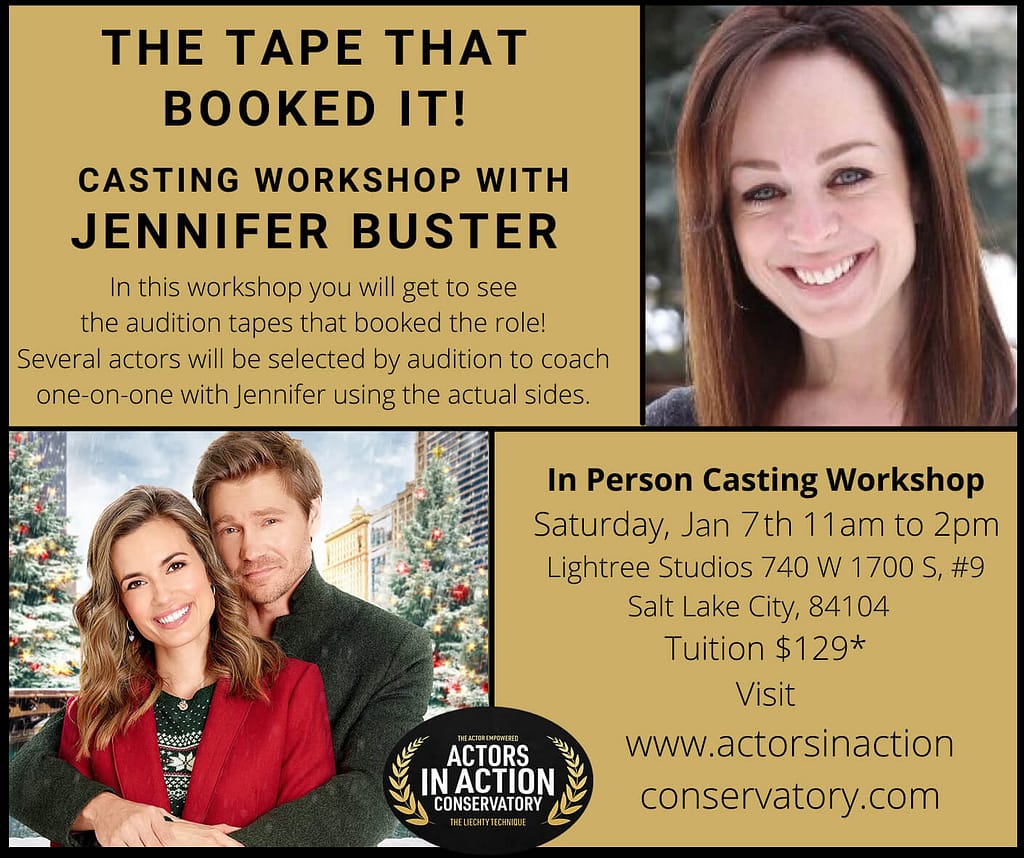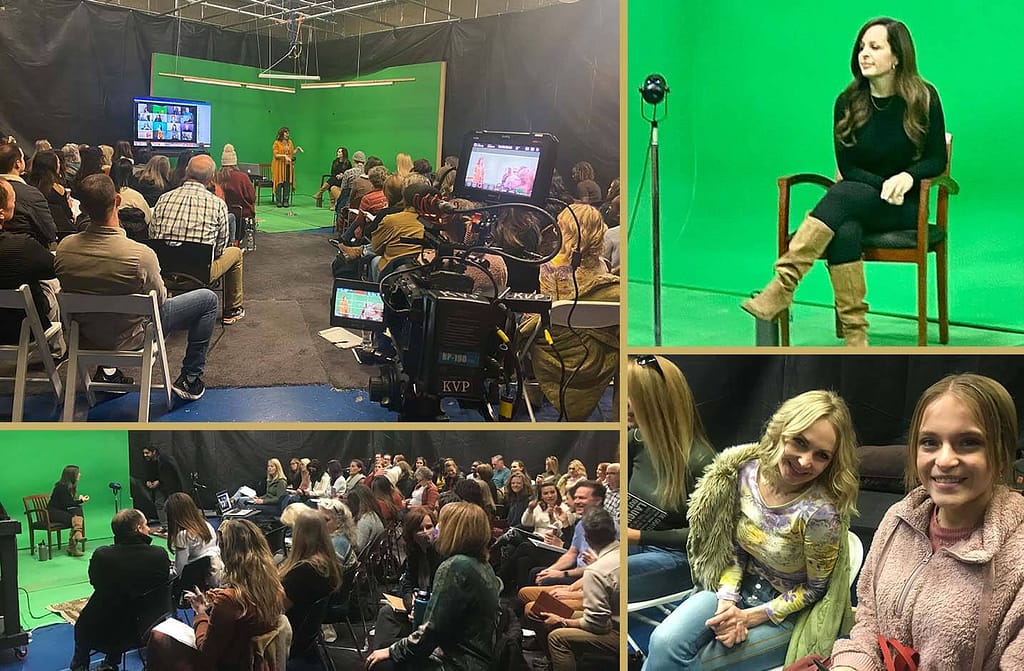 A handful of attendees will get to perform and be coached by Jennifer on the scenes from the booking tapes, before they are shown. This rare opportunity will help the actors coached and those watching see the casting process in action, get into the mind of the casting director, and learn what it takes to truly be bookable in an audition.
Whether you are selected to perform or not you will be blown away by what you will learn. Watching the coaching process and then seeing the actual tape of the actor that booked the role will completely change the way you look at auditioning.
*If selected coaching participants will pay an additional $49.
Audition Instructions for coaching Selection:
Select one of the sides by clicking HERE. 
Make a self tape and submit it HERE. Make sure to put your best foot forward – use great lighting, sound and set up. And make sure you tape with your phone horizontally. We just need your first and last name (age if under 18) for your slate. And please put it at the END of your tape.
Please send in your tape as soon as possible.
If selected, we will notify you at least one week before the workshop. You will be sent a link for the additional payment of $49 at that time. 
What People Are Saying About this Workshop
I simply had to reach out with a big, fat THANK YOU! I took the last workshop with Jennifer Buster and loooooooved it! (Via zoom) I have had 2 Hallmark auditions since taking the class. I booked one of them and scored a callback for the second! Thank you for these workshops! I am taking the next one via zoom as well – as I live in Vegas. Thanks again!!! — Pam Eichner
Thank you so much for the amazing workshop today! I had an absolute blast, and it was so fun getting to know Jennifer and Peter better. THANK YOU for doing this, and I hope to work with you again soon! — Paul Cartwright
I really appreciated the workshop thank you so much for hosting it. I got a lot from it and am grateful for the experience. I'm looking forward to the next one-I'd love to stay updated 🙂 — Katie Sereika
I just wanted to thank you both again for an awesome workshop! Please send me any new workshop opportunities as I am always eager to learn!! — Karann Goettsch
I thought the information was valuable. I think I know better now what is expected of me in regard to the technical aspects of taping auditions with Hallmark and others. — Loren Lambert
Yesterday was awesome. Thank you for making that happen. I gained soooo much insight. I am totally stoked to audition for Jennifer again!! And, really for all of my upcoming auditions. I really got some good nuggets I can't wait to put into practice. — Joy Haynes
Well The Tape That Booked It workshop was freaking amazing! I loved it and learned SO much. It was brilliant and so much fun. Truly appreciate what you created and all that we got to learn. Thank you for putting on a stellar event. — Camilla Granåsen
Thank you so much for the wonderful class with Jennifer today! Your experience is amazing.  Really fabulous. — Allison Baver
LOVED the workshop! It was super helpful and seeing examples really opened my eyes! — Anne Forester
Thanks for a great and enlightening workshop. I can't express how helpful it was to see the class audition and then the audition that booked the role. Thank you so much. — Tonja Henderson