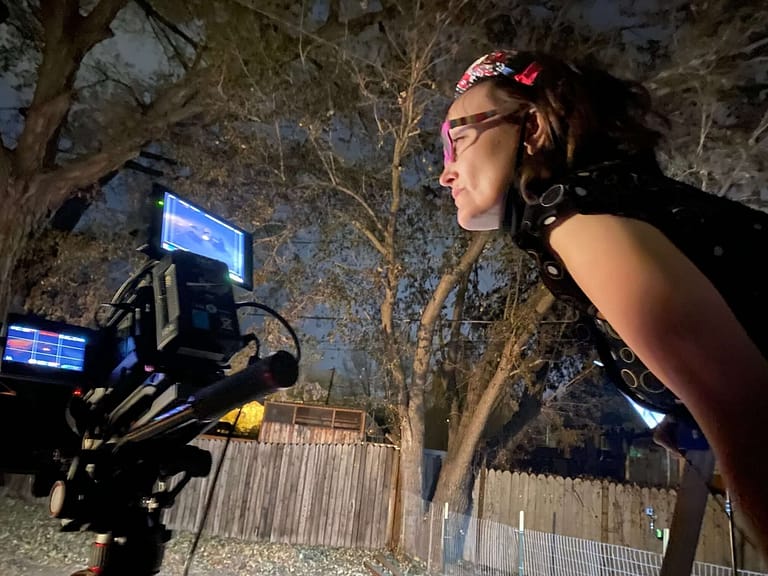 Julie-Anne Liechthty, Founder AIAC

My Story
The Liechty Technique is a failsafe acting process that was born from my own passion and needs as a working actor. I have spent the last 30 years taking every class, method, and influence I could find, filtering out what works best, and boiling that down to a succinct, rapid-fire training system.
The regimen I developed, which includes movement, emotional work, memorization, scene analysis, and verb play, began to work so well for me that I wondered if it would work for others too, and that's when the Actors in Action Conservatory was born. Since then, I have seen my method inspire hundreds of other actors around the world, and my dreams of producing my own film, theatre, and TV shows have also become a reality.
I approach acting with an emphasis on behavior, and in my classes I define acting itself as taking action against an obstacle to achieve a desired outcome. Focusing on behavior actually leads to more profound emotions, from the actors as well as the audience, because it creates genuine conflict and facilitates truthful and instinctive performances. Most importantly, it helps the actor make strong choices.
I love acting so much, and now what I love to do more than anything is help other actors on their journey. If you train with me, you will be given firm guidance and treated with respect. I promise that you will gain confidence as an actor and learn to do your best work every time, no matter the situation.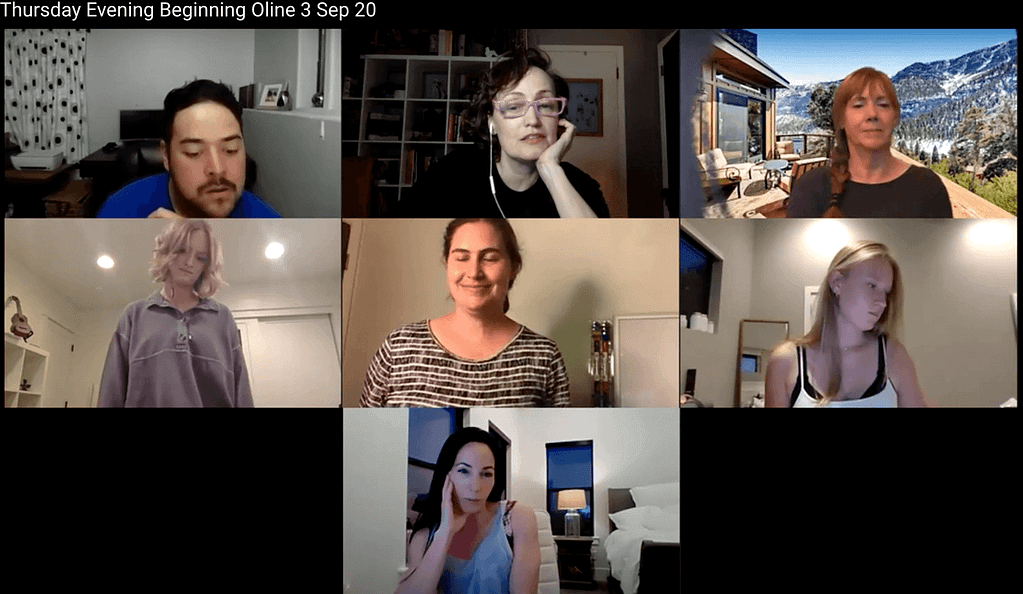 Teaching one of my beginning classes on Zoom.
To start your path with AIAC and the Liechty Technique sign up for a complimentary 15-min chat with Julie-Anne. We'll discuss your acting goals and how we can help you and also answer any questions you have about our training process. 
Pictured: Various film, plays and TV projects featuring AIAC Students.
Julie-Anne Liechty Current Acting Reel